The fastest way to create a professional 3D mockup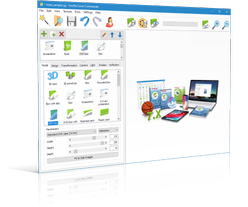 Cover Commander creates professional, custom-designed three-dimensional virtual boxes for your software, DVD boxshot, e-books, 3D text, printed material, 3D mockups (Laptop, iPhone, etc.), Blu-ray discs, and even screenshots.

A simple picture, Cover Commander Wizard, and a few mouse clicks are all that's necessary to get the job done. The program's extensive light, shadow, and reflection controls allow you to render a box or a cover of just about any complexity...
Easy-to-use 3D text maker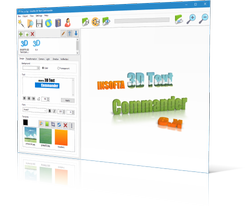 3D Text Commander turns any plain-text message into a captivating 3D text, letting you create your own 3D text logos, banners, messages and save it to your computer for use on your web pages, in presentations.

You can choose from a variety of professional templates and add your own pictures and text. Choose a font, colorize it, size it, add transparency. Set your 3D text position in real-time by just dragging it...
Comes with vector files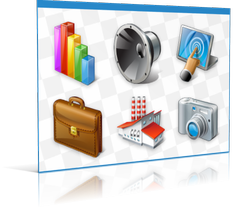 Are you not satisfied how your website or application looks like? Do you use customary free icons that thousands of other webmasters and programmers already utilize in their projects? Want your product to stand out and look better then your competitors to generate more sales?

Then check out these professional stock icon collections...
Online rendering tool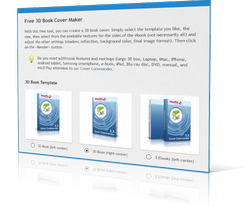 Use this free tool to quickly create a three-dimensional boxshot, 3D book cover, 3D iPhone mockup, 3D DVD boxshot, or a 3D screenshot for your website.

You don't need to install the program on your computer. Just pick a template you like, then upload your textures, and get the result a few seconds later.