Checking for updates
3D Text Commander checks whether updates are available. This check happens either:
when program is started;
when you choose the Help -> Check for Updates menu item;
when you open the About dialog.
To disable automatic check for updates you should untick menu item
Settings
->
Check for Updates at Startup
or checkbox in the
About
dialog.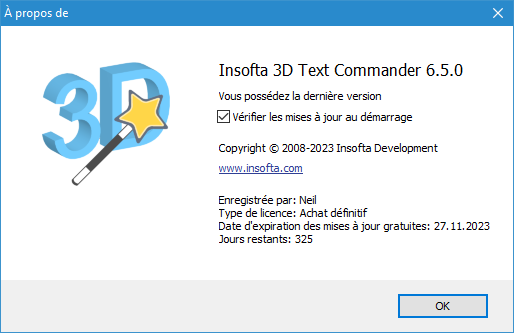 Sujets associés